Hey Guys I Found This book In my backyard its called
DO NOT EDIT THIS
My Roblox Story - Robloxian6221
Mmmm 6221 wa-- Anyways Enjoy
Hi im Robloxian6221 i just made my ROBLOX account
First Day - 3/4/2009
Wow this game in Great Tho Some one named 'cage' Told me I was Going to Pay Because killed him but Most likely Some Noob Later That day i found a game Called 'wha (This part if the Page Was Ripped)
i joined i was in a Cage a Noob With mask came up to me he took it Off And had A Bloody Smlie And Said 'You Killed me Now its Time To Pay' the Floor Droped i heard A Scream And then A Gunshot Then I left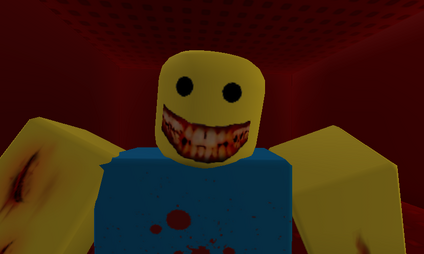 ROBLOX Found Dead 0/0/1
When i Went to Roblox.com Nothing happen it just Said ROBLOX Found Dead Then On the Tv It Said Breaking News ROBLOX admin Found DEAD it home with a note saying -Smlie For The Gun- Oh My God what has happen
ROBLOX Is Back UP!?!?!
i went to the roblox Website and it was normal I went to the news and nothing was their of Buildermans Death Something weirds going on Is TT2144 in my mind I looked at my Pc Screen and i stall a Msg on ROBLOX it was from Him it said
message From TT2144
------ Like what I did it's funny isnt it------
Now the story is not Done More is coming
Ad blocker interference detected!
Wikia is a free-to-use site that makes money from advertising. We have a modified experience for viewers using ad blockers

Wikia is not accessible if you've made further modifications. Remove the custom ad blocker rule(s) and the page will load as expected.