I logged into Roblox and i found a user named "unknowoccult666" her skin was all black and her place was called "can you survive my game?" I joined the game and in the game there appears to be a black room if you look closer I can see Sr. Pelo standing looking very sad behind of Sr. Pelo was a message that says "jack and chance are coming" what does that mean? is jack the clown and his sidekick chance from halloween horror nights are gonna kill me? then jack and chance comes from out of nowhere so i decided to save sr pelo by said "#savepelo" but it didn't work then jack kills sr pelo with the blender machine thing it looks like i ran out of time and then chance kill me and she kicked me in the game i was banned in roblox every time i tried to logged again i got a jumpscare of faceless guest so you know what? i'll not visit roblox again but my background change into a picture of jack and chance holding the dead corpse of sr pelo with text that reads "you and pelo is dead because this post got vandalized"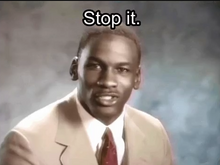 Ad blocker interference detected!
Wikia is a free-to-use site that makes money from advertising. We have a modified experience for viewers using ad blockers

Wikia is not accessible if you've made further modifications. Remove the custom ad blocker rule(s) and the page will load as expected.