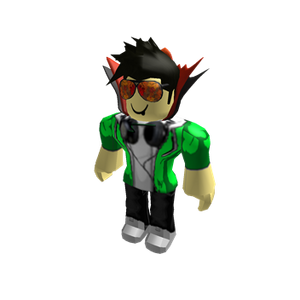 Welcome to the legend of infected.exe, you will now learn more about my terrifying story...
Infected.exe
Infected.exe is a replica of my user on ROBLOX. The first time I encountered him, I was a little freaked out. I was editing my world Blow Up stuff For fun 4 one time. But then the boots model from DORA seemed to be messed up. instead of the text saying regenerating boots it said regenerating infected I started to wonder what that text represented. Then out of NOWHERE was a clone of myself standing right in front of me with a username Infected, then the music windoffjords started to play in the background. I was a little worried, then there was a text message that said COME PLAY WITH US.... Then my ROBLOX crashed...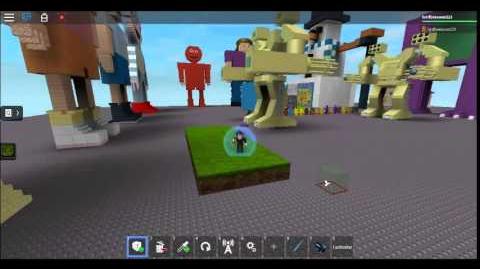 Infected.exe (part 2)
After the game crashed, I noticed a file on my computer desktop named Infected_.png. I opened up the file, there were 2 files. I opened up the first one, it was NOTEPAD, then was a bunch of computer gibberish. then there was 2 Entity's listed on NOTEPAD. It was InfectedX and Jory59X. I was really worried, the 2nd one looked exactly like my friend Jory59 AKA BloxUp games. Then I scrolled down to the bottom of the list of Computer gibberish. Then I found these disturbing words: YOU ARE INFECTED...
Infected.exe (part 3)
So, after the disturbing message on NOTEPAD my PC shut down. I booted up my computer once again, I went onto ROBLOX. Everything was pretty normal except for my world Blow Up Stuff For Fun 4. I joined the game, this wasn't my world it was a grey platform! Then I saw him from a distance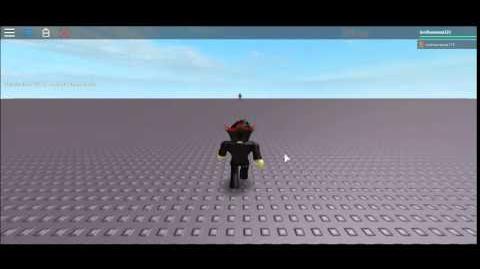 , it was Infected.exe I tried to talk with him.
Then as I approached him, the game crashed again.

What was that? He destroyed my world! but for what!? He wants to create a new lordbeeswax123 but with X at end. Remember that file? infected_.png well, it listed 2 ENTITYS Infected Xand Jory59 X. those names sounded familiar. Infected told me he wanted to create another beeswax with X at the end. Was my ROBLOX user going to become a new ENTITY to the list?
Infected.exe wanted me to become Lordbeeswax123X.
Infected.exe (part 4)
alright, after that terrifying scene with me and Infected.exe I got a notification from Bloxup games. He was my friend, then I clicked my subscriptions. Then I saw a video he made called Infected.exe, SO he encountered him as well?! So I went to see the video, at the very end Infected.exe started to talk with jory59 about that file. WARNING APPLICATION ROBLOX IS NOT RESPONDING and YOU ARE INFECTED. I felt frightened, then after he said YOU ARE INFECTED the video ended from Infected.exe crashing Jory's game.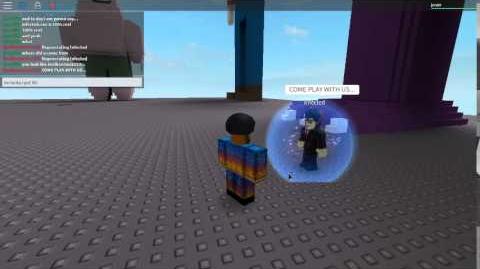 Infected.exe (part 5)
well, its been a while ever since i encountered him... but this time, i saw him again. it all started when i was playing ROBLOX with my friends, then me game crashed due to a nasty bug me and my friends made, but what i haven't noticed was another file on my desktop, it was named ''Notsi123''.
i typed in Notsi123 on the internet, BELIEVE IT OR NOT, there were results. it turns out notsi123 is a character on ROBLOX, then i went back to my desktop and opened up the files, there was a notepad application in there named ''WHY DID YOU LEAVE ME?'' i opened it up and this is what it said...
''HELLO, DO YOU REMEMBER ME? YOU LEFT ME THERE TO DIE, HOW COULD YOU?!''
YOU ARE INFECTED
and that was it, i freaked out. I opened up ROBLOX then he invited me to a party...
this is our talk:
Me: Old account? you got hacked from someone?
Notsi: YOU DID THIS.
Me: what did i do?
Notsi: YOU TOLD THE USERNAME AND PASSWORD, JUST FOR SOME ROBUX...
Me: Im sorry! i was little back then you know?
Notsi: YOU MADE OTHER ACCOUNTS, AND YOU LEFT ME.
Me: Well, you are just a computer Virus, Duh.
Notsi: YOU SHOULDN'T HAVE SAID THAT...
Me: Wait what?
Notsi: YOU ARE INFECTED...
Then my computer shut off, i do not know what happened. But now i figured it out, Infected.exe...
Is just a DeJa Vu...
Infected.exe (Part 6)
After what i just saw, i was surprised that my old profile would come back and haunt me. when i booted up my computer, ALL of my applications on my desktop had the title ''DON'T LEAVE ME''. i was shocked, then i went to my ROBLOX. but unfortunately, my account was deleted with the ''404 Error Page''. then when i reloaded the page, my account was never deleted, but then Notsi123 invited me to his party...
Me: Why would you delete my account?
Notsi: I WANTED YOU TO STAY WITH ME, FOREVER.
Me: But why, why do you want me to be with for forever?
Notsi123: because i am you...
Me: WHAT!?!??
Notsi: Have you ever wondered of all of those weird things happening on your new ROBLOX account ''LordBeeswax123''?
Me: What have you done?
Notsi: . . .
Me: Tell me, NOW!
Notsi: Jory59X...
Me: What?
Notsi: YOU ARE INFECTED...
Then My computer shuts down, AGAIN. But when I booted up my computer a second time, i saw a file on my desktop called ''Jory59_.png''. I opened up to find a disturbing image.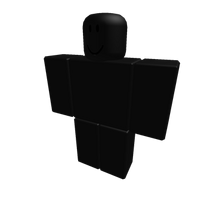 Infected.exe (Part 7)
Ever since i found that disturbing image, i knew that my friend was in danger. I quickly opened up ROBLOX to find my friend "Jory59" as his name was changed to "HEISWATCHINGYOU". I went on his profile and I noticed that his avatar looked like the same image after extracting the code from NOTEPAD by using WINAR (32 Bit). "HEISWATCHINGYOU" was on line and he was playing MY GAME, Blow Up Stuff For Fun 4...
I joined the game, but then i noticed that everything was gone. All there was the terrain of the game. I was frozen in mid-air with "HEISWATCHINGYOU" standing in front of me. I tried to leave the game but it was no use, I tried to turn off my laptop, but nothing happened.
Our Chat:
Me: What do you want from me?
HEISWATCHINGYOU: I W A N T Y O U T O K I L L '' L O R D B E E S W A X 1 2 3"
Me: Why? Is there some certain purpose?
HEISWATCHINGYOU: H E I S T A K I N G Y O U A W A Y. . .
Me: my account is taking me away?
HEISWATCHINGYOU: H E I S W A T C H I N G
Me: Who is watching?
HEISWATCHINGYOU: L O R D B E E S W A X 1 2 3
Then my laptop glitches out.
What does all of this mean? These viruses? These weird messages? These weird messages? But there is still one question that is not asked...
Who Is "HEISWATCHINGYOU"?
Infected.exe: THE FINAL CHAPTER... (Part 8)
OK GUYS. Crazy things are happening. Ever since that event that involved me and "HEISWATCHINGYOU" my laptop starting acting strange, all of my documents are replaced with files saying:
"L O R D B E E S W A X 1 2 3 I S W A T C H I N G Y O U"
My friend "Jorrel Stewart" was with me during this. He asked me what was happening, I told him that there was a virus on my computer. Jorrel brought his laptop with him because he promised we would play ROBLOX. When I opened up ROBLOX, instead of a website showing, there was a console showing the text that said.
H E L L O , L O R D B E E S W A X 1 2 3 . C A N Y O U F I N D M E ?
immediately a ROBLOX game started loading on my screen, it was called " H I D E A N D S E E K ". Once i joined, Jorrel joined my game. Two of us noticed that we were in a black void as the background was a storm. Strange music started playing in reverse. The song was "Hip Hop" but it was REALLY slow and it was reversed. All we can see is a black figure. Once me and Jorrel walked toward the figure it changed from black into MY avatar, the name tag was HEISWATCHINGYOU. The void turned into "Blow Up Stuff For Fun 4" everything turned normal.
HEISWATCHINGYOU: I S N ' T I T A F U N D A Y F O R "H I D E A N D S E E K" ?
Notice that me and jorrel's characters were frozen in place, we couldn't leave the game OR shut off our laptops.
HEISWATCHINGYOU: U N L I K E Y O U I A M M O R E S T R O N G T H A N Y O U C O U L D I M A G I N E.
HEISWATCHINGYOU: D O N ' T Y O U A G R E E ?
HEISWATCHINGYOU: H M M . . . I F O R G O T T H A T Y O U A R E F R O Z E N . . .
HEISWATCHINGYOU: T H I S I S F O R Y O U R O W N G O O D . . .
He started counting down from 10. Me and Jorrel desperately tried to find a place to hide before he could catch us and crash our computers. He started looking for us, this was my chance to destroy him, for good.
I quickly hid somewhere good. I opened up "WINWAR (32 Bit)" and "%appdata%" on appdata, i looked for the file named "ROBLOX" i looked through the file and found "HEISWATCHINGYOU_.png" I used my cursor to move the file and into winwar. I extracted all of HEISWACTHINGYOU's data from the roblox file. Then the next thing you knew.
I removed his files from my computer.
I went back to ROBLOX.
Me: HEY YOU, I EXTRACTED YOUR FILES YOU CAN'T CRASH ME ANYMORE!
Jorrel: I EVEN SAW HIM!
HEISWATCHINGYOU: W - W - W A I T , W H A T A R E Y O U D O I N G ?
Me: I'm doing this!
I grabbed a "multi-fast rocket launcher" from my inventory in the ROBLOX game, and blew him up. There was a HUGE lag in my computer. It freezed, then all of my documents were restored normally. Meanwhile, HEISWATCHINGYOU was split into pieces...
Jorrel: I don't understand this, why do you want to destroy lordbeeswax123?
HEISWATCHINGYOU: . . . I , I W A S J U S T D O I N G W H A T W A S R I G H T F O R H I M . . .
HEISWATCHINGYOU: * S I G H * W H A T I M E A N I S T H A T I A M J U S T A C O N S O L E . . .
Me and Jorrel: A Console?
HEISWATCHINGYOU: I A M P R O G R A M M E D B Y U S E R ' ' N O T S I 1 2 3' ' . . .
Jorrel: Wait, he wanted you to eliminate us?
HEISWATCHINGYOU: Y E S , B U T I U N D E R S T A N D T H A T Y O U D O N ' T L I K E M E .
Me: Why didn't you tell us? We like you!
HEISWATCHINGYOU: R E A L L Y ? W O W . . . : )
HEISWATCHINGYOU: I S T I L L H A V E T H E P O W E R T O F U L L Y R E M O V E ' N O T S I 1 2 3'
HEISWATCHINGYOU: G O O D B Y E : )
HEISWATCHINGYOU: users/15178005/profile/notsi123_215367/action=deleteaccount=7&veaction=edit...
HEISWATCHINGYOU: "notsi123" was fully removed from ROBLOX.
Ahhhhhh. Finally! My old account is gone, everything is back to normal. Man, after all of this. I am tired of notsi123, but now there was only one thing left to do.
keep Jorrel's secret and play ROBLOX on my world: "Blow Up Stuff for fun."
THE END...
Ad blocker interference detected!
Wikia is a free-to-use site that makes money from advertising. We have a modified experience for viewers using ad blockers

Wikia is not accessible if you've made further modifications. Remove the custom ad blocker rule(s) and the page will load as expected.