There is not much known about this guy though I do know he is not an ordinary person on ROBLOX. His place might seem peaceful, but somewhere in this place, the creator's hat is on top of the house, covered with stone along with a bookshelf. What you would find on this bookshelf are hats and objects. There is a tragedy mask, a sailor hat, a book, a jar and some random jars and skulls.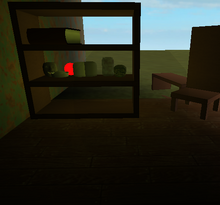 Ad blocker interference detected!
Wikia is a free-to-use site that makes money from advertising. We have a modified experience for viewers using ad blockers

Wikia is not accessible if you've made further modifications. Remove the custom ad blocker rule(s) and the page will load as expected.