I'm sad... Why? Because I'm lonely... Is there anything you can do, you ask? Well, there is one thing... S u f f e r . . .
You shall pay... for all the sadness you have caused..... When you die, I will be standing next to you... Looking at You..
Look Into my eyes.... What you are seeing right now... Is M y s e r y . . .
Trapped... In a black Mist....
...It all unlocks at the E n d . . . . .
There's no need to worry...
He's happy now... They said nice things to him...
I was there.. He tried to make us all H A T E H I M
But of course it didn't work...
Maybe now, thing's won't be so bad for him... 
LV PDOORULRXV GHDG? WKHUH'V WZR WRPEVWRQH'V, LV WKH RWKHU RQH KHU'V?
I didn't know I was this hated, he said...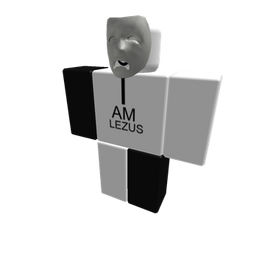 Ad blocker interference detected!
Wikia is a free-to-use site that makes money from advertising. We have a modified experience for viewers using ad blockers

Wikia is not accessible if you've made further modifications. Remove the custom ad blocker rule(s) and the page will load as expected.