It Was After School, 4.PM, Sitting On My Computer, Playing Roblox. I was Looking for Tycoons Well, Since I was bored.. I found this place called "Tycoon" The Desc Was Empty It was Also Inactive. The Creator Looked like those 3.0 Noobs. The Creators name was tilter88 I had doubts about joining the Game. It was Uncopylocked. so I tried to Check it out on Explorer. It was Just a Simple 2012 Like Tycoon. The Sky was Default. I checked the Models. They were pretty clear too. Then I checked StarterGUI I saw a Script. I opened It up. The Script was Some kind of Uncommon Tycoon Script. Mainly, It Wasn't Even a Tycoon script! I was Trying to Search for this script, In Developer, But I had No Luck.
This Place Is The Place After The Incident Happened.
http://www.roblox.com/games/315987711/Tycoon
1 Minute Later, It was Copylocked, I Looked Then Nothing was In the Game I decided to Ignore The Empty Tycoon And go On And Edit on of my places another 1 minute has passed. I Saved it. I Got a PM later on saying, "Come to my Place!"
The Creator was The One who Sent that PM I Gone On it I Met "Him" I Told Him, "What Happened To Your Place?" He Replied, "Im Building a New Version." He then Said, " Download me This File" The Link Led Me to a Mediafire File. I downloaded it. I asked, "Now What do I do?" He Replied, "I Will Uncopylock it for you."
I Opened ROBLOX Studio and then i asked " Now What?" He Replied again With, "Go to your Plugins folder, Go to Downloads See If its There. If you see it Copy Everything in It." I Opened My Plugins folder And I found it in Downloads. I was Confused. I found A Similar Script same to the last one but Edited. I had to Copy It I knew it was a script so i pasted it into localscript. I asked "Now What Do I have to do?" He Replied. Put it In StarterGUI Then Wait for the Script to work. I found Out when my First Glimpse of the Effect was Seen. A Red Default Sky. The Tycoon Before But Glitched and Bugged Our Skin Turned Dusty Rose.
The Script Acted Like 1x1x1x1s Original Infected Script But Turned our names into Gibberish
By The Time I Put my mouse on the Red X Roblox And roblox Studio Crashed
Then It was All Erased. The Incident. And the Creator was Offline. The Place Gone Inactive Again.
And All That was Left Was.. The Empty Tycoon
The Empty Tycoon After The Incident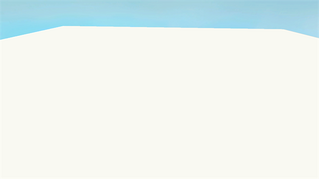 Ad blocker interference detected!
Wikia is a free-to-use site that makes money from advertising. We have a modified experience for viewers using ad blockers

Wikia is not accessible if you've made further modifications. Remove the custom ad blocker rule(s) and the page will load as expected.