There Is A ROBLOXian Name DarknessIsAFear. I Was Looking At Random Roblox Users,Then I Saw Him.I Was Curious So I Just Friend Him.Next Day Or Two He Messaged Me saying,"Don't Do That".So I Was Confused So I Messaged Him Back Saying,"Why"
Next Day He Didn't Answer So I Went On Roblox To Play Games.I Played Draw It.He Joined And It Was His Turn.He Drew Him Killing Me.I Was Freaked Out.I Quit.I Never Played Games Until A Week.He Still Followed.I Stepped Up And Said
Me:Stop Following Me! Him: No Me:What Do You Want From Me (He Didn't Answer)
Me And 5 Friends Were Having Fun.After 15 minutes He Joined. I Made A Chat Group And Said
Me:QUIT NOW!!!
All:Why?
Me:He Will Haunt You On Roblox!
So We Quit.We Never Saw Him Until He Hacked My Games.There Was A Message On My Games Saying,"You Will Never Bother Me Again".Then My Power Went Out.I Screamed And Ran To Turn It Back.I Saw A Note When I Came Back And It Said,"Now You Know Not To"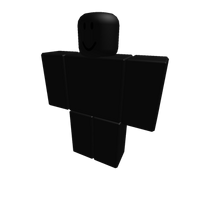 Ad blocker interference detected!
Wikia is a free-to-use site that makes money from advertising. We have a modified experience for viewers using ad blockers

Wikia is not accessible if you've made further modifications. Remove the custom ad blocker rule(s) and the page will load as expected.