Yes I know I'm writing a lot, but it doesn't matter!

Hello, as you heard I liked to play ROBLOX a lot, well now I like outside time, Youtube, and ROBLOX. Here's a story I'd like to tell you. I opened up ROBLOX, this time i'm not dreaming. I'm just surfing Exorcist998's Profile (He's now known as hva_skjera) on a hot day, and I start to play Horizon, I entered and "Join Team C00lKidd today!" was all over the skybox, the cars, and the terrain, basically everything had the decal. I soon left and played Mad Murderer and it was there again. Everyone was basically not knowing what happened, some did, but most didn't. I began playing more games and encountering it. Soon I moved to a new area and it stopped

You guys know TL Island or Tha High Class, well I was just playing my music on the boombox gear when you guessed it happened. Team coolkidd everywhere. The decal is all over the map. I left, and never saw it again.
#Meaning of who he really is - Facts and more!

  (Fact 1)

c00l kidd is found as a hacker . He ruins everything COMPLETELY!
  (Fact 2)

Some say he's made to annoy people
 (Fact 3)

Some say he's ruining roblox
(Fact 4 )

Some think he's some of the first people in roblox
#Images - These picture is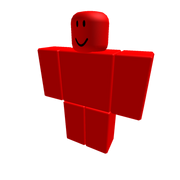 an example
Ad blocker interference detected!
Wikia is a free-to-use site that makes money from advertising. We have a modified experience for viewers using ad blockers

Wikia is not accessible if you've made further modifications. Remove the custom ad blocker rule(s) and the page will load as expected.