Blox Watch Corporation
The Blox Watch Corporation is a creepy and mysterious hacker group. Not much is known about them. They own a game where the leaders of Blox Watch gather. In the game there are a bunch of Roblox YouTubers listed as targets including; POKE, Tofuu, Denis, and InquisitorMaster (there are more) Play it for yourself here -->
Blox Watch Headquarters
The Blox Watch Headquarters is a creepy game (listed above) The game is overall very mysterious with black fog and random YouTubers (who are named as targets) are inside tubes inside the game.
Here are some pictures (Add your own)
Blox Watch
Chatlog of 7 June 2017 (ROBLOX High School)
brolol92> hey i found weird eyes come see!

JUSTINTROLL62664> What is it?

brolol92> HEY WHERE DID IT GO?!

JUSTINTROLL62664> RUN!

brolol92> OH CRAP!!!

End of Log

I had witnessed this event myself. Apparently these 2 players were deleted from the ROBLOX database by these eyes. (I think) Origin of eyes are located in ROBLOX High School. I tried to look for them, but they were nowhere to be found. I wish I had took a picture of that event. P: I all wrote it down.Infomation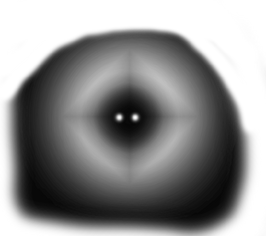 Everyday, there are white eyes appearing in ROBLOX games, although they're mostly seen in popular games. I've seen one at Work at a Pizza Place. I've also seen people comment about these eyes dating back as far as 2006, although they've decreased in number by 2009.
There are pictures of these eyes below. Sometimes if you see these eyes, the clock on your computer can change to January 30, 2004, 7:43 AM. The date the ROBLOX domain was purchased as said by witnesses.
One more thing. if you see red eyes, DO NOT GO NEAR IT.
These red eyes can ''delete'' your account from ROBLOX. (When the account is nowhere to be found and ALL things related to this user gets deleted. IP's, User ID's, Name gets hashtagged and the list goes on. P:) I had personally named it ''The King of the Watch''
If you find green eyes, they might give you something good like ROBUX or in-game points or stuff like that.
Finding The Blox Watch is a more common occurrence than finding the King of The Watch, which is a rare occurrence.
The Blox Watch usually appears in smaller games, but rarely appears in some big games like Murder Mystery 2, Natural Disaster Survival, Meep City, Robloxian High School, Roblox High school, Jail Break, and many more...
Theories
Some say it was created by ROBLOX administrators.
It was created by hackers/exploiters.
Some even say it will steal your ROBUX and items from your inventory.
if you're looking at it, something bad will happen to you.
It's an April Fools joke made by the ROBLOX administrators somewhere in 2006/2009 but they forgot to remove it.
It's some sort of strange being that haunted ROBLOX since the domain was purchased.
It could be a fake rumor? (I think not)
Some think these "eyes" are special cameras to help the creator spy on users.
The guy who sold the domain was evil then he added those eyes
THEY ARE TARGETING THE HOLY SQUAD : (
The Pictures
Videos.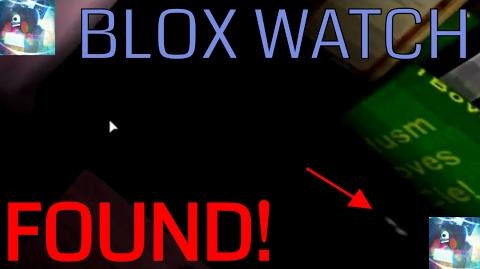 Multiple BLOX WATCH videos have been leaked onto the internet ever since it became popular. As the one on the right is where you can see the two white eyes in the very right. There is another video that shows 3 different ones out of a window during an obstacle course during the 2012 time period.
https://www.youtube.com/watch?v=LGroqfeGwt0 - 2012 capture
So what all of this means is
THE BLOX WATCH IS REAL
Trivia.
The most common places that the regular white blox watch can appear is at: Meepcity, Jailbreak (sometimes), and Murder Mystery 2.

The most common places that the red king of the watch eyes appear in are mostly 0-10 player games, but it can also be found in Meepcity rarely.
The regular blox watch eyes sometimes can stand out in public, and can sometimes shape into robloxians to bring unsuspecting players closer.
Blox watch eyes vanish and reappear in different locations.
It is extremely hard to find the king of the watch, but if you do, leave, as the king of the watch can shutdown your entire computer.
Ad blocker interference detected!
Wikia is a free-to-use site that makes money from advertising. We have a modified experience for viewers using ad blockers

Wikia is not accessible if you've made further modifications. Remove the custom ad blocker rule(s) and the page will load as expected.