FruitRape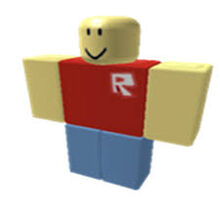 FruitRape is a famous ROBLOX hacker/exploiter best known for the April 2012 hack.
This hack, at the time, was the worst in ROBLOX history. ROBLOX was DDoSed, Builder's Club was made free, and Robux was given out for free. Not only that, but some official ROBLOX items were set as free and new items were created. The notification banner was changed and several admins were hacked into.
He has recently been spotted online as of 7/8/2017 as his character was changed. There is much speculation as to whether he is actually coming back or not.
Links
FruitRape may possibly be linked to the origins of Zero, A recently "leaked" hidden game thought to be operated by hackers, maybe bots, and other entities. This is a game operated by bharati, who is an infamous ROBLOX hacker/exploiter known for the clan named Anubis.
It is also rumored that FruitRape is/was friends/acquaintances. with TheC0mmunity, but I have proven this false as I have spoken to TheC0mmunity myself and know him well.
Screenshots

Screenshot 1 depicts 1x1x1x1, FruitRape's cousin on the player list in-game around the time of 2007.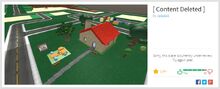 Screenshot 2 depicts one of FruitRape's games, but due to one of the new ROBLOX updates, the place is now under review and inaccessible to regular players.
If anyone has anymore information or articles, Do not delete or edit anything unless you are certain the information given is false/outdated. Thanks.
Ad blocker interference detected!
Wikia is a free-to-use site that makes money from advertising. We have a modified experience for viewers using ad blockers

Wikia is not accessible if you've made further modifications. Remove the custom ad blocker rule(s) and the page will load as expected.